Cluster Planning Support Portal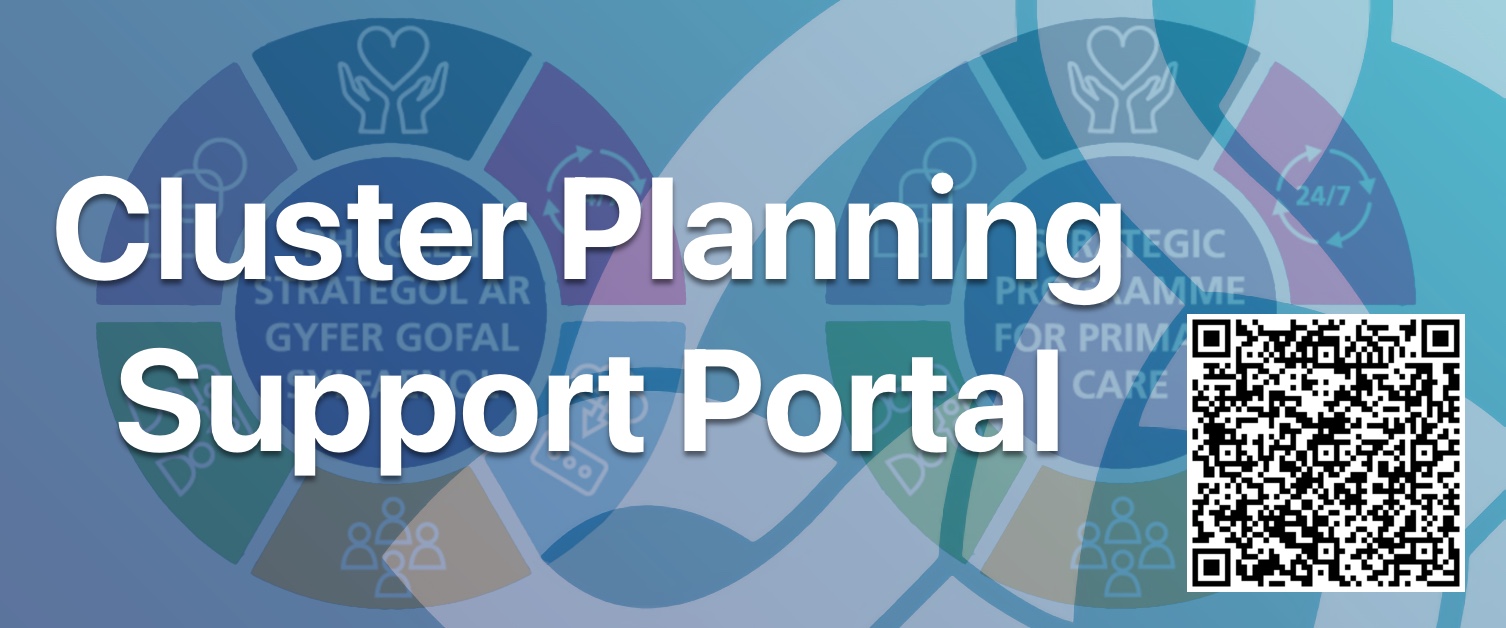 The Cluster Planning Support Portal (CPSP) indexes resources from across the system in Wales that may assist in producing and refreshing cluster/ pan-cluster planning group (PCPG) annual plans. It is structured to reflect the key elements of a planning cycle, providing an overview of considerations/ methodologies for assessment and response to local needs, linking to sources of further information, and supporting skill development. CPSP is aimed at cluster, PCPG, and professional collaborative members for awareness and oversight, and at primary care/ health board staff supporting them with integrated planning requirements.
How does this index work?
Click to expand each grouped topic heading to reveal topic-specific content, which may include in-line synopses, direct signposting links, or links to further content on sub-pages (hyperlinks to be added as topic sub-pages become available bilingually). The index will develop with the support of portal users; please provide feedback here.

CPSP index