Urgent Primary Care Centres (UPCC)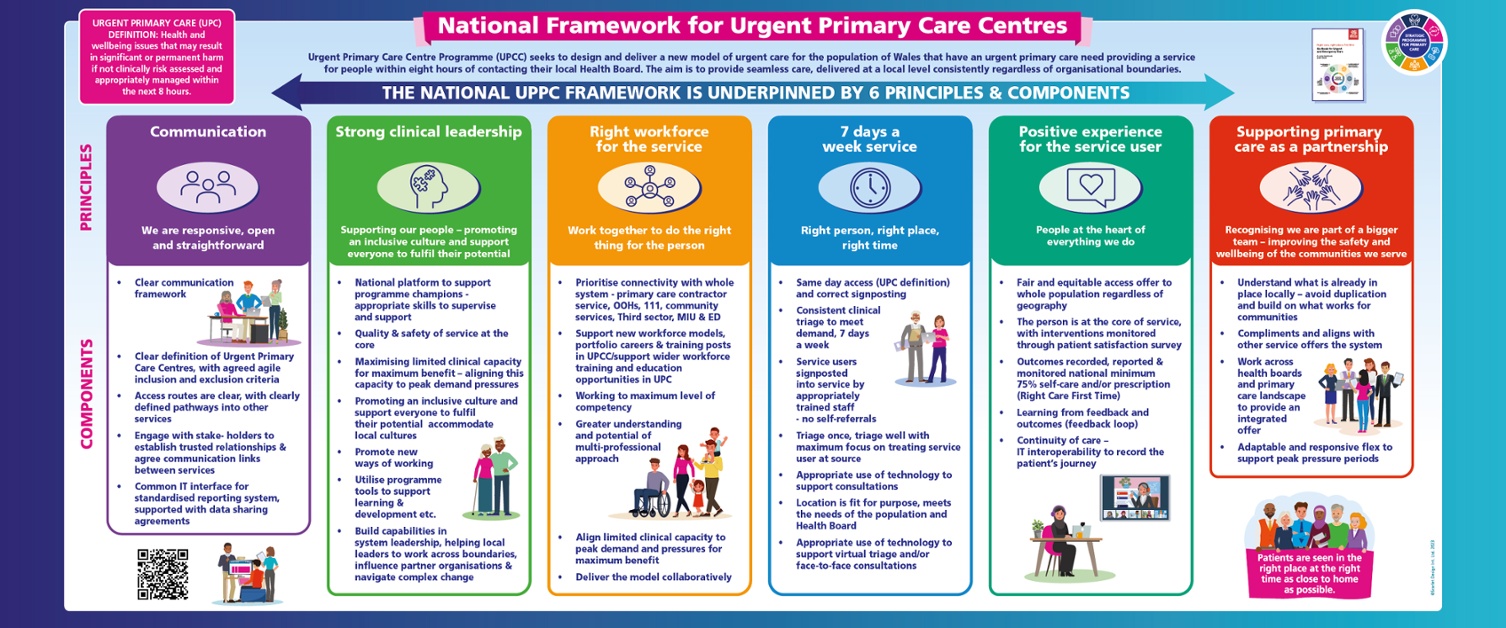 The Urgent Primary Care Centres programme of work seeks to design and deliver a new model of urgent care for the population of Wales. The aim is to provide seamless care, delivered at a local level consistently regardless of organisational boundaries.
The Urgent Primary Care Centres (UPCC) toolkit is a collection of information and resources for stakeholders who may be supporting and driving forward the Urgent Primary Care Centres or for colleagues who have in interest in the work being carried out.
Aim
The UPCC toolkit will help stakeholders to learn more about the UPCC Programme, its journey and ambition. The toolkit will support stakeholders to translate theory into practice providing key pointers for accessing the learning and advice from others.
The toolkit is designed to:
Share the learning at both a National and Local level from the perspective of Clinicians Operational and Programme Managers.

Encourage collaboration to test and learn from each other from the delivery of the 'Once for Wales' best practice approach which promotes the sharing of good practice guides and documents

Offer practical support and guidance in the continual improvement of Urgent Primary Care Centres.
The toolkit will remain a live resource which will be updated regularly as and when appropriate.

How does this tool work?
Click to expand each grouped topic heading to reveal topic-specific content, which may include in-line synopses, direct signposting links, or links to further content on sub-pages.
The toolkit will continue to develop with the support of users. Your feedback is important to us as it will help us to improve this resource so, please provide any feedback here.