Accelerated Cluster Development Toolkit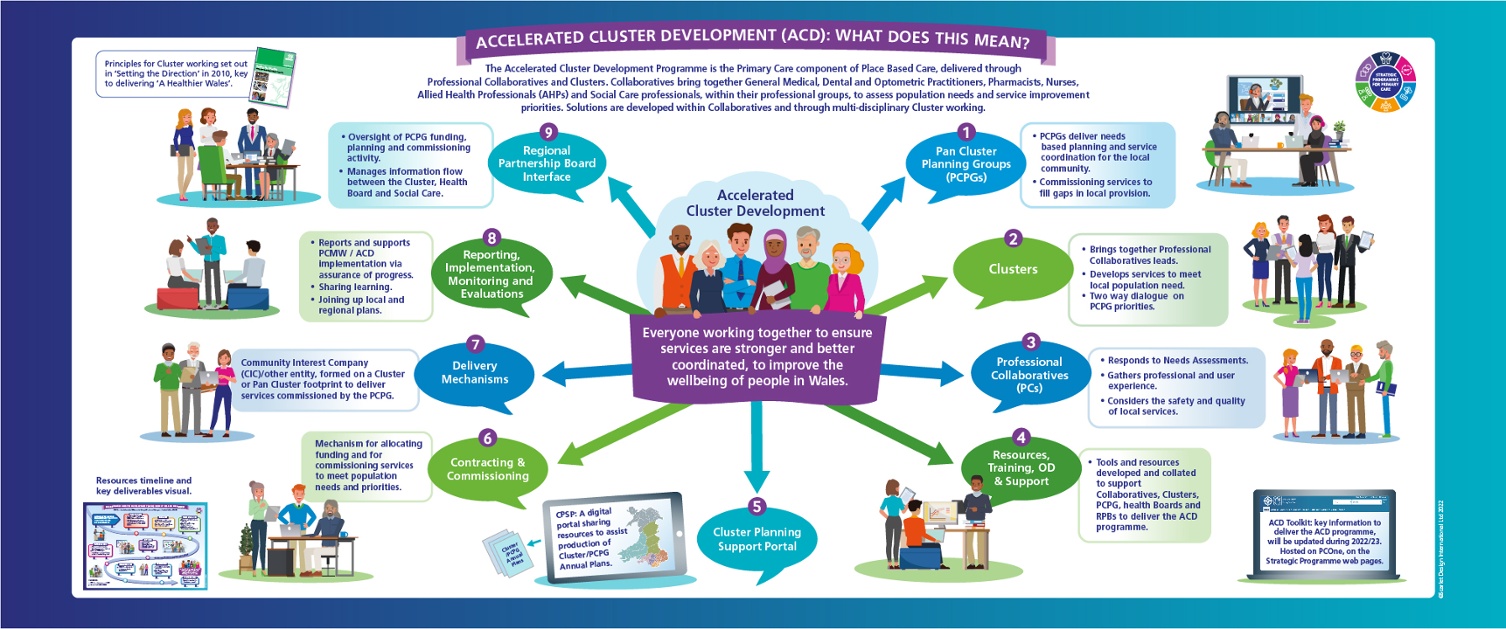 The Accelerated Cluster Development (ACD) Toolkit is a collection of information and adaptable resources for stakeholders who will be supporting and driving forward the implementation of the ACD programme including Primary Care teams, Professional Collaboratives, Clusters and Pan Cluster Planning Groups. The toolkit will enable stakeholders to learn more about the ACD programme, its components and access tools to support local delivery. The toolkit is designed to translate theory into practice and be a useful information and resource portal.
The toolkit is designed to:
Create efficiencies – teams should not have to create documents from scratch but instead have access to locally adaptable templates
Support the adoption of 'Once for Wales' best practice approach through the sharing of best practice guides and documents
Offer practical support and guidance in rolling out the ACD programme
This will remain live and be updated as and when appropriate.
How does this tool work?
Click to expand each grouped topic heading to reveal topic-specific content, which may include in-line synopses, direct signposting links, or links to further content on sub-pages (hyperlinks to be added as topic sub-pages become available bilingually). The toolkit will develop with the support of users; please provide feedback here.
ACD Toolkit index