Evidence
Evidence Mapping
Social prescribing, sometimes referred to as community referral, is a means of enabling GPs, nurses and other primary care professionals to refer people to a range of local, non-clinical support.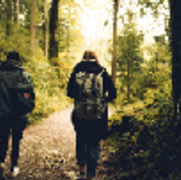 The purpose of mapping is to explore broad questions and identify gaps in evidence.
The mapping has identified two types of evidence:
Resources
Arts & Health in Wales Volume 1 2018
Arts & Health in Wales a mapping study of current activity
Briefing Note Social Prescribing HDUHB & LPHT
Hywel Dda University Health Board is exploring innovative approaches that support individuals to attain and maintain their health and well-being.
Social Prescribing in Wales 2018
Social Prescribing across Cardiff & the Vale of Glamorgan 5 October 2017
Cardiff & Vale Public Health Team (C&VPHT) is contributing to the work at national level and informing local level discussions of national level developments
Social Prescribing in Torfaen Annual Report 2017-18
Social Prescribing Learning Needs for Education and Training in Wales Report April 2019
Made in North Wales Social Prescribing: Developing a "Made in North Wales" approach
Wales Social Prescribing Research Network Report for 2018/19
Wales School for Social Prescribing Research
Wales Council for Voluntary Action (WcVA)
Social Prescribing in Greater Manchester June 2019 University of Salford
PocketMedic Social Prescribing
Kings Fund Marie Polley The challenges of evaluating common sense (You Tube)
Published on 24th May 2017; Discusses progress made in developing better ways of researching and evaluating social prescribing.
University of Westminster - social prescribing networks
The Social Prescribing Network consists of health professionals, researchers, academics, social prescribing practitioners, representatives from the community and voluntary sector, commissioners and funders, patients and citizens.
University of Westminster - Making Sense of Social Prescribing
This guide reflects the latest information about social prescribing. The guide also supports commissioners to understand what a good social prescribing scheme looks like, enhancing the chances of success.
University of York - Evidence to inform the commissioning of social prescribing
This briefing is a rapid appraisal and summary of existing sources of synthesised and quality assessed evidence, primarily systematic reviews and reports of formal evaluations.
National Health Executive - what is the national social prescribing network?
National Health Executive is the independent management magazine for the whole health sector.
Health & Wellbeing Shropshire - social prescribing network
A collection of partners working to improve the health and wellbeing of people living and working in Shropshire.
College of Medicine - social prescribing network newsletters
Raise public, professional and political awareness and cultivate an integrated approach to health and care by publishing and distributing material.
Health Education England - social prescribing at a glance (North West England) pdf
This report is an introductory online resource to encourage wider understanding and exploration of the benefits of social prescribing to promote wellbeing.
Birmingham Health Services Management Centre Library - Social Prescribing
A quick overview of the latest guidance and evidence on current issues.
BMJ Journals - Social prescribing: less rhetoric and more reality. A systematic review of the evidence
This systematic review assesses the effectiveness of social prescribing programmes relevant to the UK National Health Service setting.
Confident Primary Care Leaders programme: Cormac Russell – Health Beyond Healthcare video
Cormac shares the five key drivers of health and well-being and discusses practical ways to make communities stronger and think about the neighbourhood as the place where change can happen.
Social Prescribing – Community Link Officer – Arfon The main aim of the Community Link Officer post is to support individuals to recognise their own needs, and then, where appropriate, signpost to third sector organisations who provide community and other activities. Mantell Gwynedd
The Social Impact of the Arfon Social Prescription Model (SROI) An update on the results looking at 18 months of data from June 2016 - September 2018
The Rotherham Social Prescribing Service for People with Longer-Term Health Conditions (Annual Evaluation Report) 2016
Voluntary Action Merthyr
Merthy Valley Homes
InterLink RCT