Population health information by topic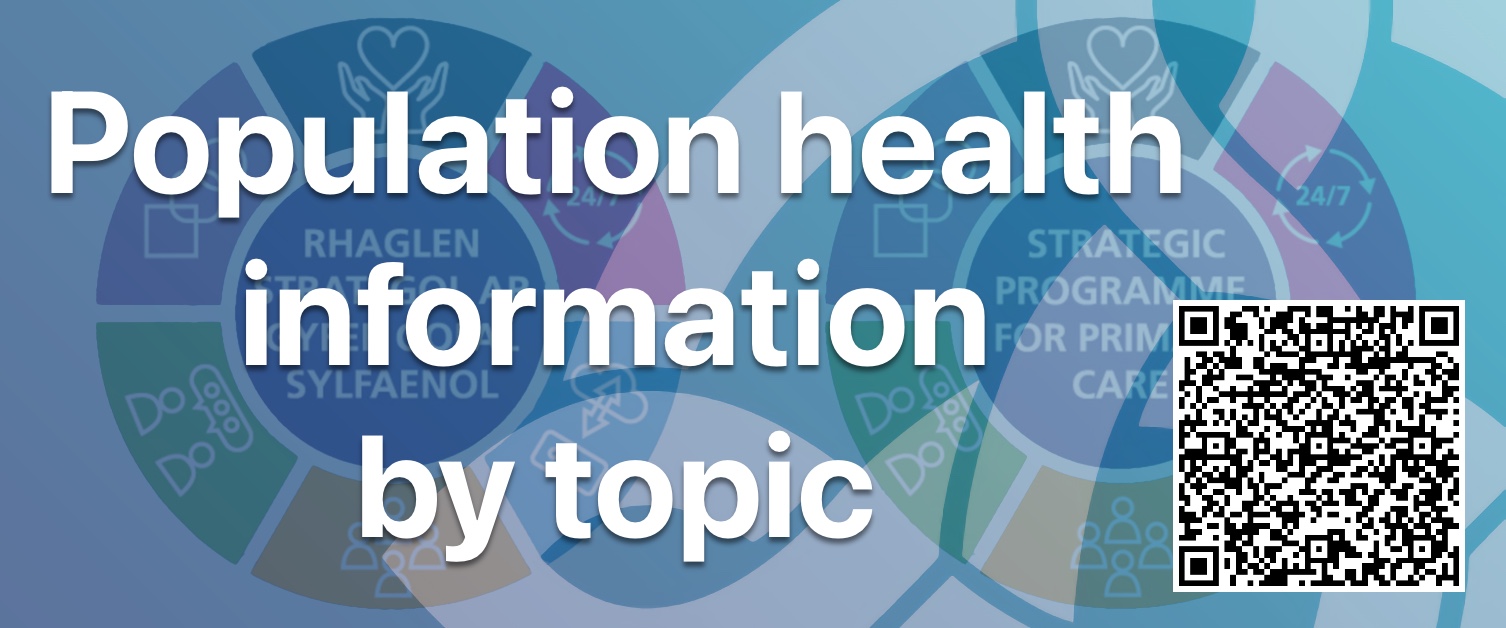 This information is intended to help inform cluster/ pan-cluster planning group (PCPG) plans. It serves as an alternative index to content within the Cluster Planning Support Portal (CPSP), offering a public health perspective on health priorities for cluster populations. It emphasises the primacy of prevention and takes a topic/ condition-based approach to considering population needs.
How does this index work?
Click to expand each grouped topic heading to reveal topic-specific pages. Each topic page comprises (a) topic-specific strategic context; (b) signposting to data analyses relating to local health needs; and (c) improvement action options. Hyperlinks will be added as topic sub-pages become available bilingually. The index will develop with the support of expert topic curators.
Topic index